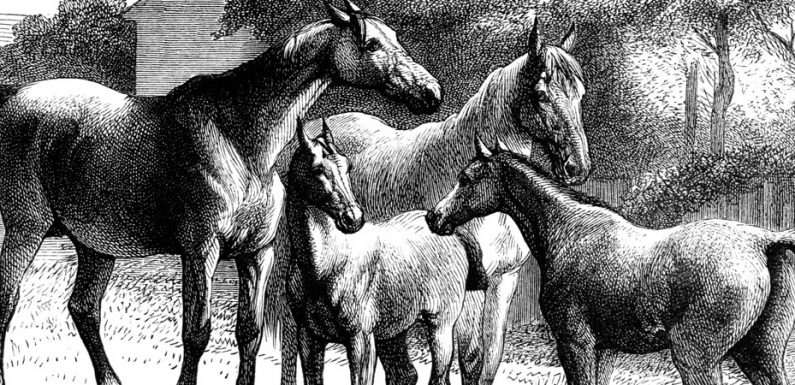 Not all foals get a name as soon as they pop out. To keep their paperwork clear and unambiguous we recommend referring to un-named foals in the following way:
Mare's name-year-sex
For example if your mare Caramel Kisses has a colt this year, it would be Caramel Kisses 2018 colt.
In the rare instances where a mare has two foals of the same sex in a calendar year (January/December) or has twins of the same sex in a calendar year, we recommend referring to them with a number as well: for example Caramel Kisses 2018 colt 1 and Caramel Kisses 2018 colt 2.
You can add the colour too if they are different colours (ie. Caramel Kisses 2018 colt 1 perlino, Caramel Kisses colt 2 buckskin).
This method makes it clear which paperwork belongs to which horse, even when you've been breeding for years and have records on hundreds of horses!
(With thanks to all the Thoroughbred studs we've visited who use this method.) Visit our lab site for more information on testing your horse. http://practicalhorsegenetics.com.au/