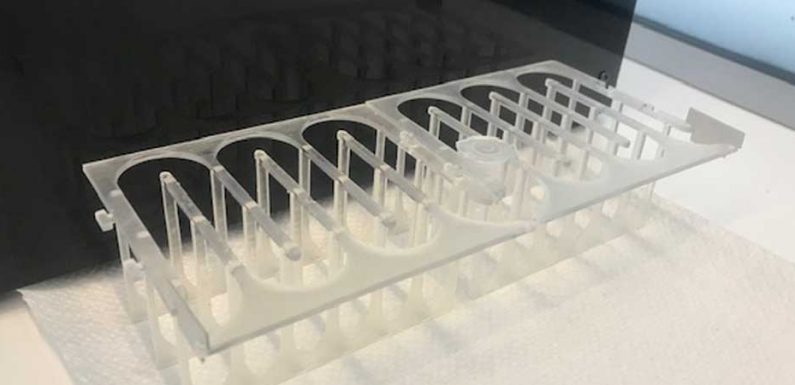 This one is for the scientists out there.
Do you love re-racking tubes? No, me neither. It drives me bananas! I dislike it so much that we have invented and 3D printed a wiggle-rack. Just make a gap where your new tubes should go and put them in! They join together too so you can add more when you get short of room.
We store our reagents in alphabetical order by assay code. This is good because everyone can find the right reagents, but it is no fun when we make a new assay that starts with "a" and then have to move hundreds of tubes.
Well done Lillian for your work with FreeCAD and Kylie the Peopoly 3D printer for the actual printing!
Head over to Practical Horse Genetics for all your equine genetic testing.