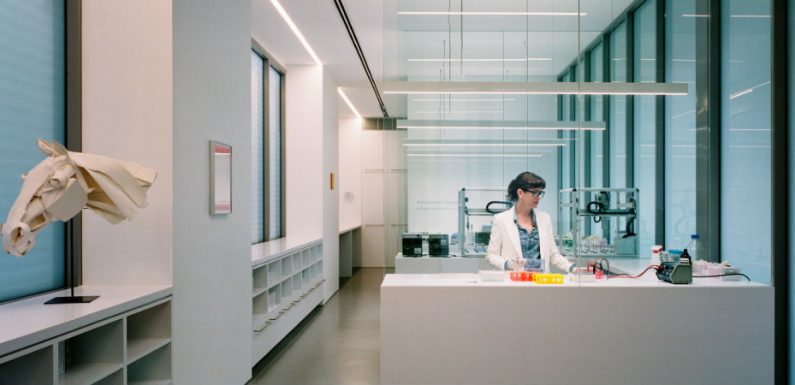 In July 2018 we moved back into our laboratory Redfern (in Sydney) after renovating the warehouse to include a purpose-built laboratory for Practical Horse Genetics.
Both the design by Ian Moore Architects and the construction by Elliott Projects have been nominated for a number of awards.
We are waiting to hear on results on some of the competitions but the first one has come through: the warehouse is a winner at the DNA Paris Design Awards (@dnaparis) in the Refurbishment category. Congratulations Ian Moore Architects! We already know we have beautiful and well-designed laboratory but it's always a pleasure to know that other people agree.
Photograph by Rory Gardiner.