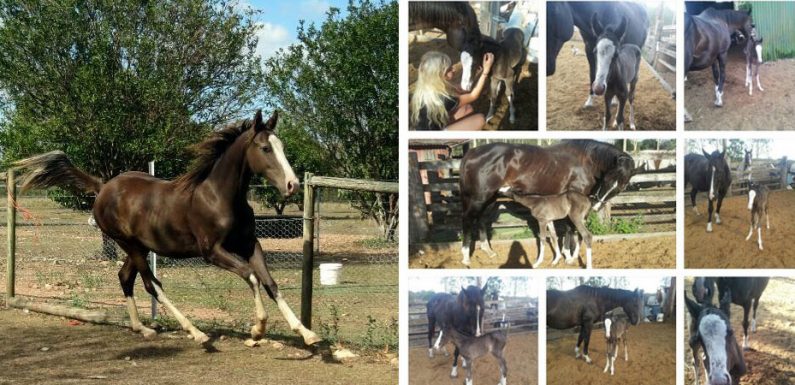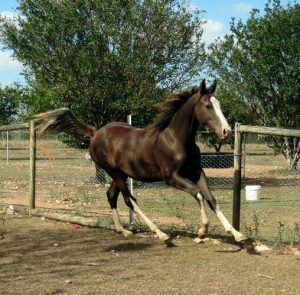 For our next mystery coat colour project we've chosen Tanlee Romeo, an Anglo Arab. Romeo is dark brown with a wide blaze, four high socks and a white tail tip. His eyes are brown.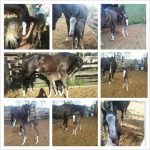 Romeo's dam is dark brown or black with a narrow blaze and four socks to the fetlocks, while his sire is a cremello. We picked Romeo because of his interesting coat colour – lighter than most smokey blacks but more evenly coloured than most dark buckskins – and the large white markings.
The white tail tip is usually an indicator of splashed white, but splashed white is very rare in both Thoroughbreds and Arabians, and he doesn't have any blue in his eyes.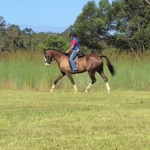 We are going to test Romeo for agouti, red/black, cream, dun, silver, SW1 and W20. Would you test for anything else as well? What colour do you think he really is?